Xplorer360 - Interface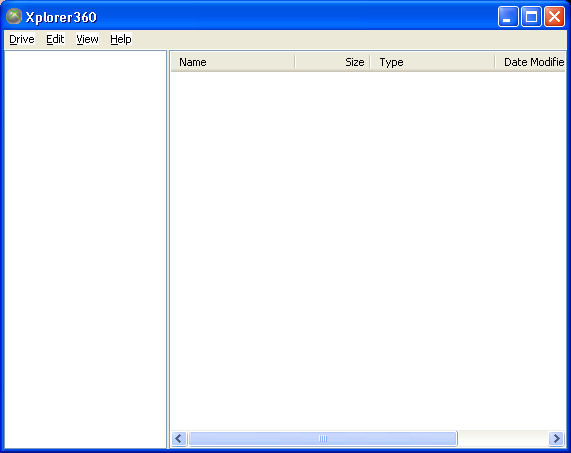 Figure 8: Xplorer360 Interface
Figure 8
shows how
Xplorer360
will look when you first run it. Remember you have to have the Xbox 360 HDD connected to the computer properly (shows up in
BIOS
) in order for Xplorer360 to be able to access the filesystem.
Open HDD in Xplorer360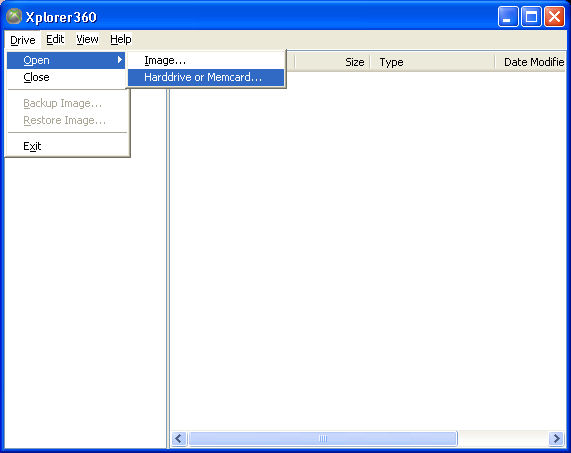 Figure 9: Open HDD
Click
Drive --> Open --> Harddrive or Memcard
. If everything goes well, Xplorer360 will now check all the drives connected to the computer for the Xbox 360 filesystem. When it finds it, it will display the three partitions on the HDD.
Xbox 360 Filesystem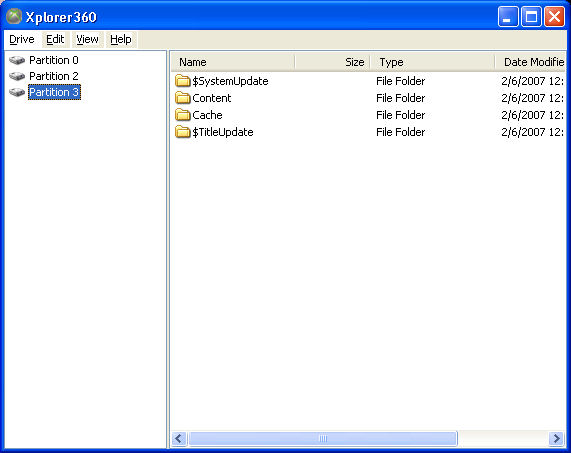 Figure 10: Three Partitions on Xbox 360 HDD
Of the three partitions on the Xbox 360 HDD, you will find all of your system files and updates on Partition 3. Click Partition 3 and it will bring up the folders.
Xbox 360 HDD - Cache Folder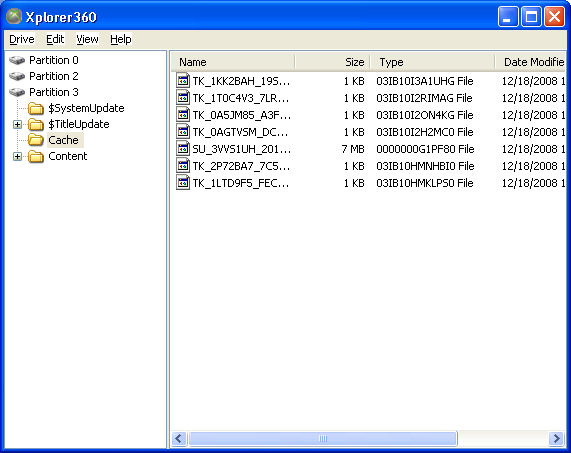 Figure 11: Xbox 360 HDD Cache Folder
Open up the Cache folder in Partition 3 on the Xbox 360 HDD. If you have downloaded game updates and other updates (media etc.), then they will be stored in this folder. Therefore if you download a pack full of Xbox 360 game updates, you can drag and drop them into this folder in Xplorer360 and when you play the corresponding game on the console, the Xbox 360 will boot the update itself, saving you time downloading from Xbox Live.
Create a HDD backup Image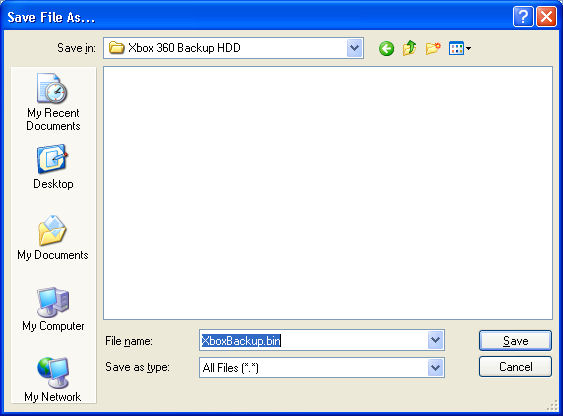 Figure 12: Xbox 360 HDD backup - Choose Filename
There are several reasons to make backups of your Xbox 360 HDD, such as a backup to write to a new HDD that you have bought later (which you can do with
Xplorer360
as well). In order to make a backup, please make sure you have enough space on your Hard Drive. Click
Drive --> Backup Image
. A File Browser will now pop-up, choose a folder location and filename for your HDD backup now. Click
Save
.
Backup Process


Figure 13: Backup Process
This backup process might take a while if you have a large amount of data, as the Xbox 360 HDD is
5400RPM
(compared to standard
7200RPM
in most PCs). It is definitely worth waiting and getting a proper backup. You can then open the Backup Image by clicking
Drive --> Open --> Image
.
Appendix A: Team Xecuter Connectivity Kit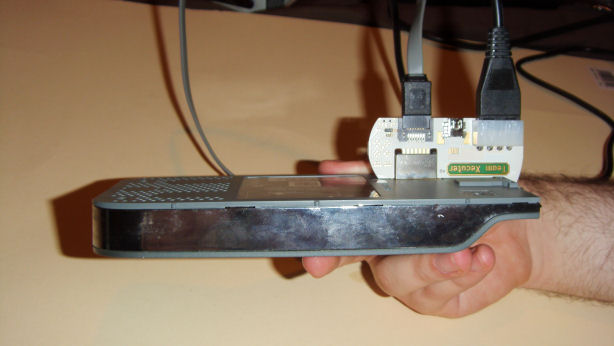 Figure 14: Team Xecuter HDD Adapter
Let's be honest here. If you want to regularly access your Xbox 360 HDD filesystem, you will not want to open it every single time. There is an alternative. I recently got the
Team Xecuter Connectivity Kit v3 Pro (CK3 Pro)
to assist in a DVD-ROM replacement and it came with the adapter shown in Figure 14. This adapter attached directly to the Xbox 360 HDD bay. It can power the drive from a standard Molex connector as shown in Figure 14, or from
USB
(but I highly recommend
Molex
). It clips on nicely to the adapter and works completely fine with Xplorer360.
NOTE
: Notice how the adapter is designed to be put on so that a small part sticking out meets the edge of the adapter. This is important. If you plug it in backwards (which you can tell because it won't be flat against the HDD adapter), it will get very hot very fast, and could cause damage to the drive, the adapter or your computer's power supply unit. Nevertheless, if you can remember to simply not put it in backwards, this won't be a problem, and the Team Xecuter HDD adapter will save you a load of time and tinkering wit the HDD bay just to access the files.
Finally
Hopefully you will have been able to access your Xbox 360 filesystem with this guide. If you have any questions or anything else, please visit our
Discussion Forums
.