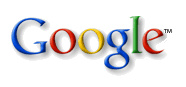 Google Inc
,
YouTube
and
Yahoo!
have filed counterclaims against
Xerox Corp
in response to a lawsuit accusing the companies of patent infringement. Xerox claims that the accused
infringed several of its patents
relating to Internet search functions.
The defendants are now seeking declarations that they did not infringe on the patents at issue or that the patents are invalid. The counterclaims were filed in a Delaware federal court on Thursday. Xerox claims that Google services such as Google Maps and YouTube, and also Yahoo Shopping, infringed patents it has held.

The patents date back as far as 2001. Xerox contends that the patents cover technology such as a system for generating queries for information relating to a document. It is seeking compensations for all past infringements and a ban on the use of the technology by the defendants.