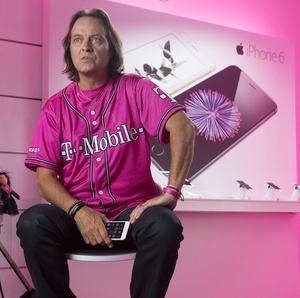 A data breach at a credit agency has exposed personal data of over 15 million T-Mobile customers, or potential customers, the carrier has warned.

Experian, which processes credit applications on behalf of T-Mobile, has publicly disclosed a security breach detected on Sept 15th, which may affect millions of T-Mobile's customers. The data breach affected a server that contained personal information for consumers who applied for T-Mobile USA postpaid services between Sept. 1, 2013 and Sept. 16, 2015.

While no payment card information or banking information was exposed during the breach, the information that was accessible may put millions of individuals at increased risk of identity theft. The server stored records containing names, addresses, social security number, date of birth, ID information (drivers license, passport numbers etc.) and other information used for T-Mobile's credit assessment.

While the social security numbers and I.D. information was encrypted on the server, Experian has determined that the encryption may have been compromised.

Experian has notified federal and international law enforcement agencies of the hack and is cooperating with the investigation. It is also notifying the individuals who may have been affected and is offering free credit monitoring and identity resolution services for two years through ProtectMyID.
Read more...
---