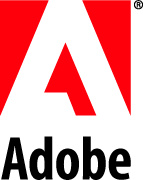 Adobe
stock jumped on Thursday following reports in the media that
Microsoft
has identified it as an acquisition target. The
New York Times
reported that Microsoft chief executive
Steve Ballmer
met with Adobe CEO
Shantanu Narayen
in San Francisco recently to talk about Apple's dominance in smartphones.
According to the report, which cited employees and consultants familiar with the situation, the two discussed several options to deal with the situation, one of which
would see Microsoft acquiring Adobe
. Adobe stock rose 17 percent to a high of $30 before settling back to close up 11.5 percent at $28.69 on the Nasdaq.
A Microsoft acquisition of Adobe would cost $15 billion or more based on Adobe's current market value. It would provide Microsoft with control of Adobe's flash player, used all over the web for video and graphics. Wall Street analysts see it as a possible way for Microsoft to integrate graphics and video capabilities into software it develops for phones and tablet computers.
"It's certainly possible,"
said
Morningstar
analyst
Toan Tran
of a potential deal.
"It may be a case of 'the enemy of my enemy is my friend' and both Microsoft and Adobe have a common enemy in Apple. The Flash platform in Microsoft's hands might be an interesting competitive weapon against Apple."
Microsoft already has its own Silverlight media platform, but it has failed to gain prominence in the market.