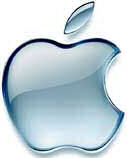 Reports suggests Apple may snub Spring iOS 5 unveiling.
The company so far has announced new major updates of the
iOS
mobile operating system for
Apple
devices in Spring, following up with a launch in the summer. For this reason, a lot of onlookers expected Apple to cram some iOS 5 goodies into the iPad 2 announcement event, but that didn't happen.
Now
TechCrunch is citing two sources
that say Apple is pushing back iOS to the Fall, and that it will be a major revamp of the operating system. It could also be previewed at Apple's Worldwide Developers Conference (WWDC), but it will not be released then.
Interestingly, sources suggest that the new iOS iteration will be built around the cloud, and will lead to several new cloud-based services launched by Apple that could include a music locker, for example. Another service would be based on location and focuses on finding family and friends.