Advanced TMPGEnc DVD Author Guide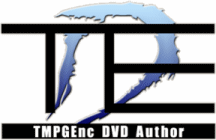 This is an advanced guide to using TMPGEnc DVD Author. This program is capable of creating DVD files from input standard MPEG files. This includes MPEG-1 or MPEG-2 video with a resolution of either, 352x288 or 704x576 (PAL) or 352x240 or 704x480 (NTSC). The framerate must be either 23.97fps or 29.97fps (NTSC) or 25fps (PAL). The audio can be either AC3 audio, MP2 audio (has to be 48khz however) or PCM audio but DTS is not supported at this time. There is a five part process in authoring a DVD, Start, Source Setup, Menu Creation, Output and DVD writing. In this guide we will cover most of what this program has to offer, but if you are completely new to TMPGEnc DVD Author, then I really recommend you read the
Basic Guide
first.
Introduction & Requirements
Firstly you require TMPGEnc DVD Author, which you can download from AfterDawn
here
. To get full unlimited use of the program however, you will have to buy it.
It is important to know how I like to write my guides for better understanding. You will notice a lot of links and highlighted text. The links will either lead to a software download page or Glossary item related to the linked words. I try to explain things as easily as I can, but sometimes things are far too technical, there are area's of this guide that might put you off using this program, but I recommend that anything that seems to technical, you just read through once and move on.