One of the most common filetypes to encounter on the Internet are CD and DVD image files. Files with the extension .BIN (usually accompanied by a .CUE file) are often image files. If you are here, then it's logical to conclude that you are aware you need to burn it to a CD. One of the most popular burning suites is Nero Burning ROM and so is one of the best options for burning, and also one of the easiest. Chances are you got Nero products as part of a bundle with your computer or retail CD/DVD Burner.
Introduction & Requirements
Software you must download and install

Nero Burning ROM
Required: You need to download and install Nero Burning ROM on your computer. Download!
If you don't already have Nero installed on your computer, use the download link above to download it and install it. Remember however that Nero is not free software so you will only have a time-limited trial unless you purchase a key. It is worth checking out though. When you are ready, run
Nero Burning ROM
(not
Nero Express
, go to the
Start Menu --> All Programs --> Nero --> Data --> Nero Burning ROM
). When the
New Compilation
dialog opens, just close it and let Nero sit for a second.
Nero - Burn Image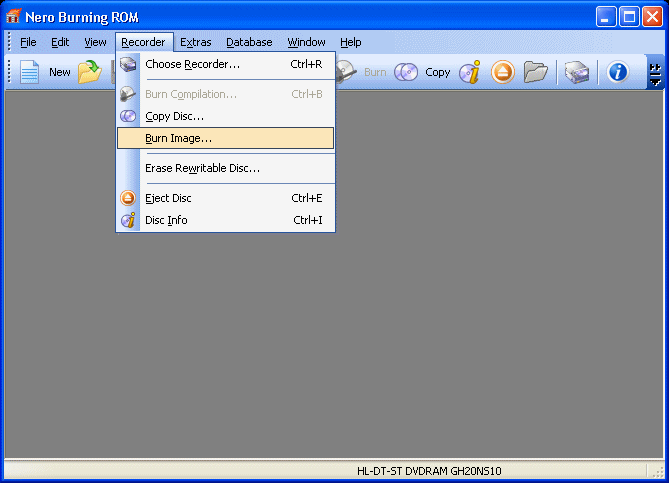 In
Nero Burning ROM
, click
Recorder
and then choose
Burn Image
. Insert a blank CD into your burner (or DVD if the BIN size is larger than 800MB).
Nero - Burn Compilation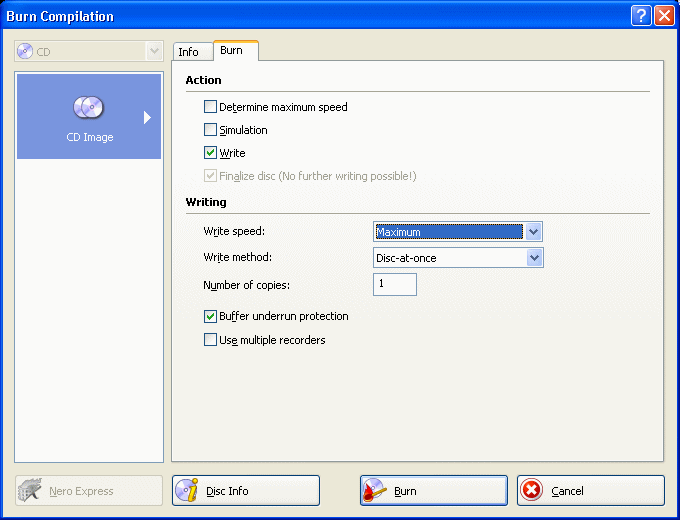 Make sure that
"Write"
is selected as
Action
. Choose a
Write Speed
based on what Nero will allow for your media (if you have the blank CD / DVD inserted now, Nero will check the media and find what speeds are available for it.) When you are done, click
Burn
.
Nero - Burning Process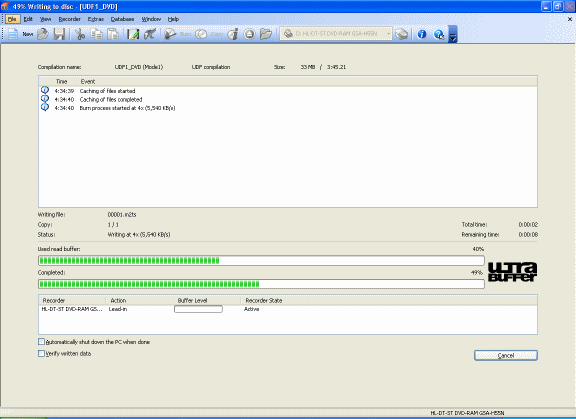 The amount of time it will take to burn the
BIN/CUE
image depends entirely on the
Write Speed
you selected and the size of the Image that needs to be burned.
Success?

If the process goes successfully, you will get a
"Burn process completed successfully"
message.
Finally
Hopefully this process will have went successfully for you. If not, please visit our
Discussion Forums
for help.
Version History
v1.0 -- Original Version Published, 14th February, 2002.
v2.0 -- Updated from the Stone Age! by
Dela
. Nov 2008
Written by: Jari Ketola