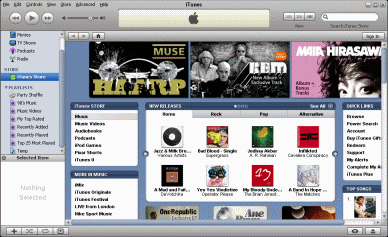 This guide shows the simple process of burning AAC / M4A audio files as Audio CDs using Nero Burning ROM and a plug-in available from AfterDawn. AAC / M4A audio is increasingly popular online because of its use with the iTunes music store and iPod line of MP3 hardware. It generally provides better quality than MP3 at lower bitrates.
Introduction & Requirements
Nero Burning ROM
---> Download and install the Nero Burning ROM package.
Nero AAC Plug-in
---> Download the Audio Plugin for AAC/MP4 audio from this page.
WinRAR
---> You need WinRAR to open and extract the Plugin from the archive.
Note:
Depending on the version of Nero Burning ROM you are using, you may already have an AAC plug-in installed and may not need to install an addition Plug-in. Nevertheless, the addition of another plug-in for AAC won't hurt.
What is AAC / M4A?
AAC, or
Advanced Audio Coding
, is often considered to be the successor of the MP3 format. This may be true in the market for legal downloads, but not really for music file sharing. However, the AAC format is also used with video (used with MP4 & 3GP container) and it does provide better audio quality than MP3, keeping the bitrate lower. This makes AAC a suitable audio format for portable players like iPods.
Get & Open Nero Plugin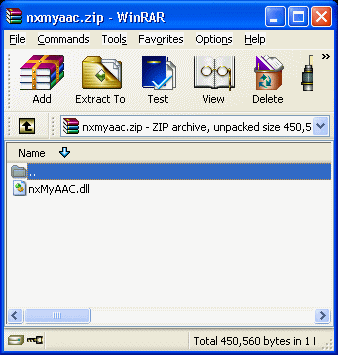 Open the
Nero AAC/M4A Plug-in
with WinRAR and you will see one small nxMyAAC.dll file. This file is enough to add support for Advanced Audio Coding (AAC) to Nero.
Copy to Nero Audio Plug-in Folder
Click the
nxMyAAC.dll
file in
WinRAR
and drag it over this folder and then drop it in, as shown in the picture. The folder can be found usually at...
c:\program files\common files\ahead\audioplugins
Open Nero Burning ROM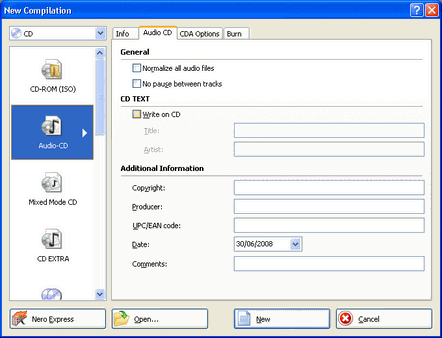 Open Nero Burning ROM either from a Desktop shortcut of find it in the Nero Start Menu folder under All Programs (it is usually under DATA). In the New Compilation window (
File --> New Compilation
, if it doesn't come up automatically), make sure you have CD set in the top left hand corner and NOT DVD, then please select CD and then choose
Audio-CD
. Click
New
.
New Compilation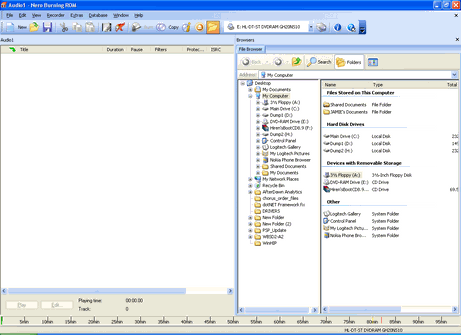 After a few moments we will see the main Nero Burning ROM compilation interface. On the left we have a blank space where we will create a list of files to burn as Audio-CD and on the right there is a file browser. You can use the
File Browser
just like windows explorer to navigate through your entire hard drive.
Search For AAC / M4A Audio Files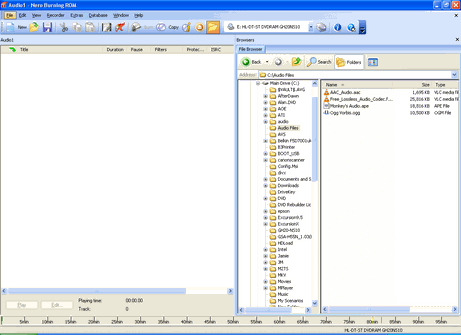 Find files with AAC audio on your hard drive using the file browser and Add them to the compilation.
Add to Compilation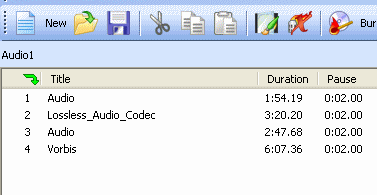 Simply drag and drop AAC tracks from the File Browser over the blank compilation window to add them. Alternatively you can right-click files in the File Browser and click
Add To Compilation
.
Burn Compilation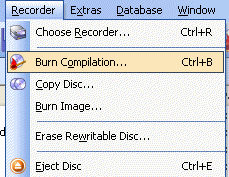 Click
Recorder
and select
Burn Compilation
to get the process going.
Select Write Speed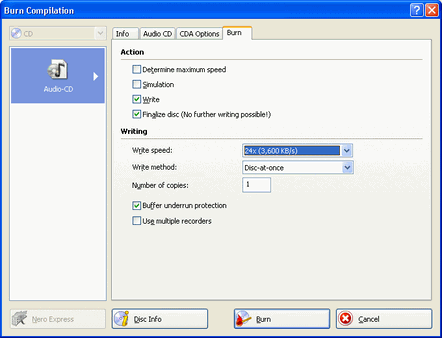 Select whatever Write Speed you would like to burn at. If your media is not in the drive, then you won't see what the maximum speed is until it is. When you are done, click
Burn
.
Burning Process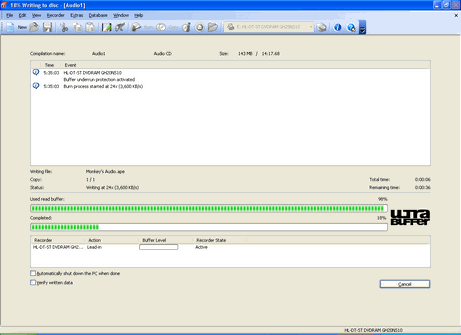 The Burning Process will now begin and the time it will take depends on the burn speed chosen and the amount of Audio Data that needs to be written to the disc.
Success?

If all went well you will get a message saying
"Burn process completed successfully"
and the drive should open automatically.
Finally
This article set out to show you how to burn
AAC
/
M4A
files to Audio CDs with Nero Burning ROM, arguably the most popular burning software suite in the world. If you experience any problems please visit our
Discussion Forums
and ask for help.
Version History
v1.0
--- First Version Online --
Dela
(24/07/2008)