This guide shows the simple process of burning OGG audio files as Audio CDs using Nero Burning ROM and a plug-in available from AfterDawn. OGG Vorbis is very popular because it generally provides better quality than MP3 at lower bitrates. This guide is intended for use with OGG Vorbis specifically.
Introduction & Requirements
Nero Burning ROM
---> Download and install the Nero Burning ROM package.
Nero OGG Plug-in
---> Download the Audio Plugin for OGG Vorbis audio from this page.
WinRAR
---> You need WinRAR to open and extract the Plugin from the archive.
Note:
Depending on the version of Nero Burning ROM you are using, you may already have an OGG plug-in installed and may not need to install an addition Plug-in. Nevertheless, the addition of another plug-in for OGG won't cause you any problems.
What is OGG?
OGG is a multimedia container format that can store video (usually would have
OGM
extension), audio and lots of other multimedia content. A file with an .OGG extension generally contains audio.
Xiph.org
maintains the OGG multimedia container as well as several types of OGG audio that you can use including.
OGG Vorbis
Similar to
MP3
, the
OGG Vorbis
audio compression format offers excellent audio quality at decent bitrates. OGG audio is often found accompanying XviD etc. video content in an OGM container, and is abundant on the Internet for decent quality audio recordings, usually from CDs. Vorbis is a
lossy compression
, meaning that audio data is physically removed from the stream and cannot be recovered afterwards, the same type of compression used by MP3.
Get & Open Nero Plugin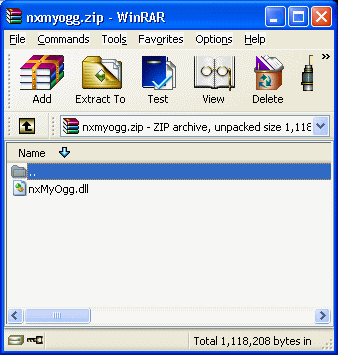 Download the OGG Plug-in from
neroplugins.afterdawn.com
and open it with the WinRAR application.
Copy to Nero Audio Plug-in Folder
Open the Nero Audio Plug-ins folder, which is located usually at...
c:\Program Files\Common Files\Ahead\AudioPlugins
Drag and drop the
nxMyOgg.dll
file from WinRAR into the AudioPlugins folder just as you would when moving files around the hard drive.
Open Nero Burning ROM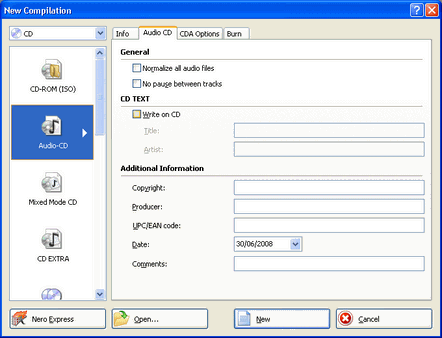 Open Nero Burning ROM either from a Desktop shortcut of find it in the Nero Start Menu folder under All Programs. Do not open Nero Express (although the Plug-In should work for that too) or anything else, look specifically for Nero Burning ROM.
From the New Compilation window (
File - New Compilation
, if it doesn't come up automatically), make sure you have CD set in the top left hand corner and NOT DVD, then please select CD and then choose
Audio-CD
. Click
New
.
New Compilation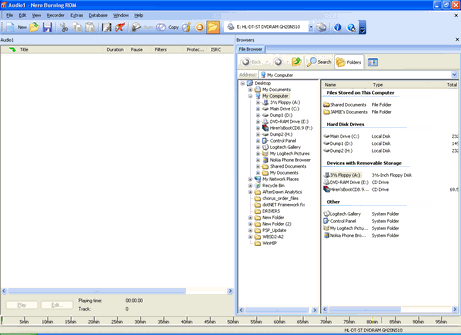 Now, on the left we have a blank space where we will create a list of files to burn as Audio-CD and on the right there is a file browser. You can use the
File Browser
just like windows explorer to navigate through your entire hard drive.
Find OGG files to Burn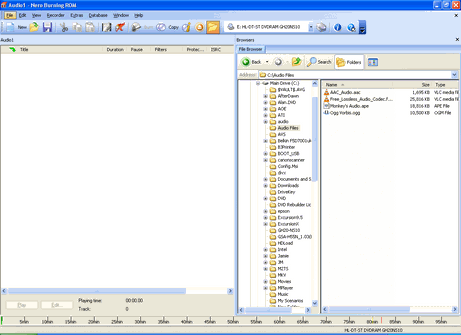 Using the File Browser on the right of the program, find OGG Vorbis multimedia files you want to burn to a standard Audio CD to listen to on almost any CD player, or any other files that are supported by Nero (or you have downloaded a Plug-in for).
Add to Compilation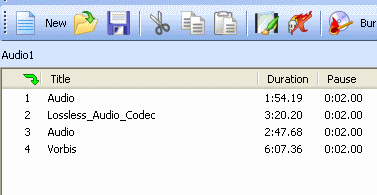 To Add Files to the Audio CD compilation simply drag and drop them from the File Browser over the blank compilation window. Alternatively you can right-click files in the File Browser and click
Add To Compilation
.
Burn Compilation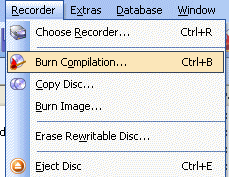 After selecting the tracks you want to burn, click
Recorder --> Burn Compilation
, or press
CTRL
and
B
together.
Select Write Speed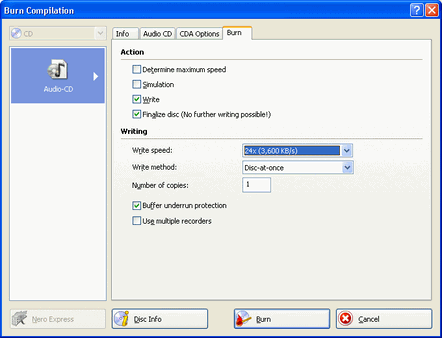 Now you can set the maximum
Write Speed
before we let the CD burn. Remember that it always best not to choose the highest speed that your media or drive are rated for, but to give both some breathing space by keeping it lower.
Burning Process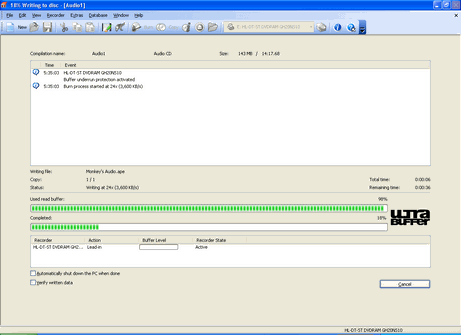 Depending on how much data has to be burned and the
Write Speed
set, this process will now take several minutes.
Success?
You will receive a prompt as soon as the burning is finished, click OK. Your drive should open automatically.
Finally
This article set out to show you how to burn
OGG Vorbis
files to Audio CDs with Nero Burning ROM, arguably the most popular burning software suite in the world. If you experience any problems please visit our
Discussion Forums
and ask for help.
Version History
v1.0
--- First Version Online --
Dela
(24/07/2008)