How to encode files for the PSP with Nero Recode
Nero, leaders in digital media technology and creators of
Nero Digital
, now have software that allows users to play back personal video on the
Sony PlayStation Portable (PSP)
via converted video files transferred to a memory stick. The guide is pretty simple. It was emailed to us with the request that we consider it for editorial coverage. We have kept the original pictures taken but the text has been slightly changed to fit the AfterDawn layout.
Introduction & Requirements
Nero Recode
- This will do most of the work for you.
PSP with MemoryStick
- The memory stick will store the files.
Connect PSP to Computer
Insert the
MemoryStick
into the
PSP
device and then connect it to the computer via a
USB connection
. Turn on the PSP and start the USB connection in the
configuration menu
. Nero Recode will transfer the encoded files straight to the PSP when it is finished processing them.
Nero Recode - Step 1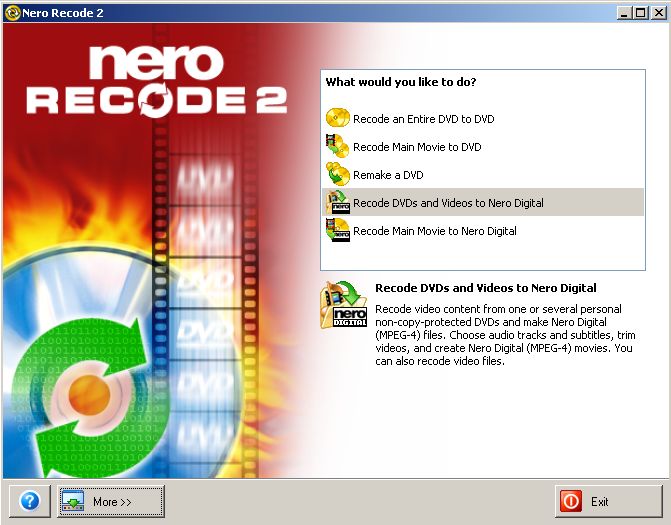 Launch
Nero Recode
and choose one of the two options to create Nero Digital files (
"Recode DVDs and Videos to Nero Digital"
or
"Recode Main Movie to Nero Digital"
).
Nero Recode - Step 2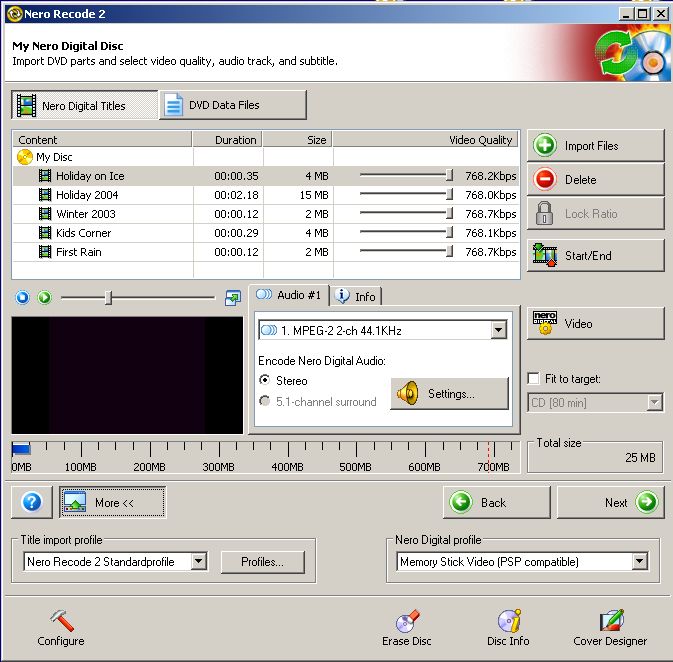 Add the content you want to convert to your PSP and select the Nero Digital profile
"Memory Stick Video (PSP(R) compatible)"
.
Nero Recode - Step 3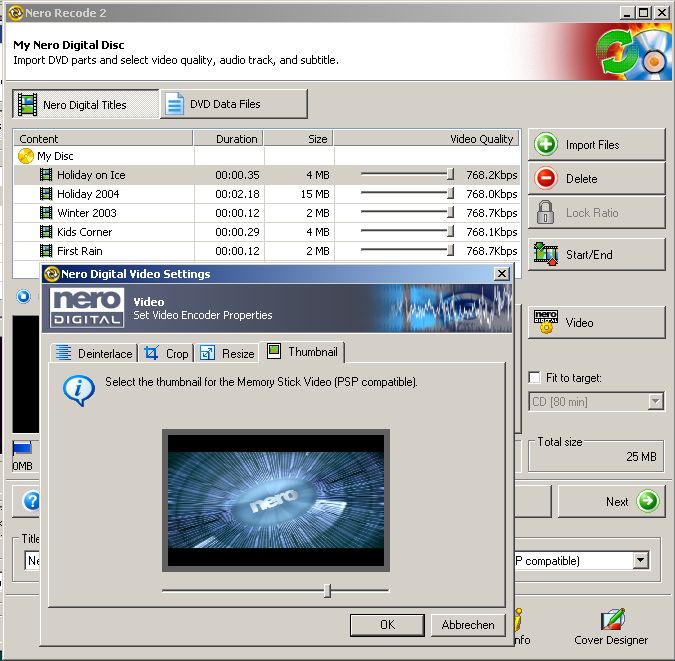 With the
Video
button it is now possible to create thumbnails from the exported videos for each title. This is supported by the PSP.
Nero Recode - Step 4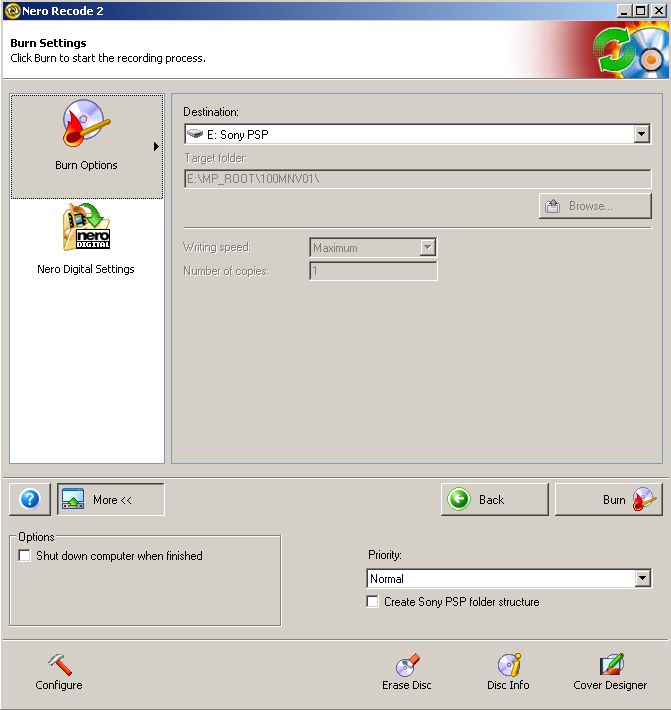 Click on the
Burn
button. The file will now be encoded in a PSP compatible Nero Digital (TM) file format and transferred to the proper location on the PSP. On the PSP, stop the USB connection and go to the movie section. There you will find your movie.
Finally
Nero Recode
has made the steps of watching your video files on your PSP very easy. This guide should have been easy enough to follow. If you have any problems, please use our
Discussion Forums
for support.
Version History
v1.0
-- 27th April, 2005, First version online (
Dela
)