How to play ASF / WMV files

ASF stands for Advanced Systems File (or Advanced Streaming File) and WMV is Windows Media Video. They are part of the Windows Media framework and therefore playback under a Windows operating system is not very hard at all.

What are ASF / WMV files?
If you have gotten an
ASF
or
WMV
file then you most likely have a
container
file that stores video and audio streams, generally
Windows Media Video
and
Windows Media Audio
. The file extensions of Windows Media files may change but generally this is what you will receive. Along with video and audio, ASF files can store metadata, much like
ID3
tags used by
MP3
audio files. Commonly, these files that store only audio will carry the
.WMA
extension, and those with both video and audio may have a
.WMV
extension.
As you would have guessed, a good player for this type of content is Windows Media Player itself. But before we look at that, let's talk about
DRM
for a second.
Windows Media DRM
Quite a lot of Windows Media files floating around the net these days contain
Microsoft
's proprietary Windows Media
Digital Rights Management
protection. This means that you will need a license to play back the video. You can acquire a license (by paying) using
Windows Media Player
. Once you open the file you will get a notification asking you to do just that. However, this won't always be the case of course, but it was important to mention before talking about playing these files.
Windows Media Player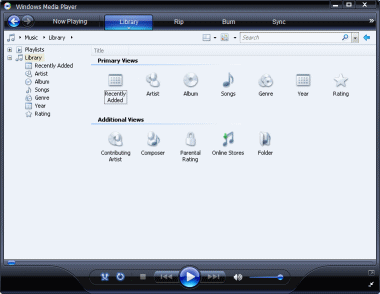 All Windows Operating Systems come loaded with the
DirectShow
-based
Windows Media Player.
Your ASF or WMV files will most likely be associated with Windows Media Player by default so double-clicking them should begin the playback.
There is really not a whole lot to say about Windows Media Player other than it probably is the best choice to playback WMV files, but there are better options available in terms of just having more stable, reliable, faster or lighter media players.
VLC - A recommended player to have

Even though Windows Media Player will probably play your WMV files excellently, VLC should be installed on principal and also plays Windows Media on alternative operating systems to Windows.
You can get
VLC for Windows from this URL
.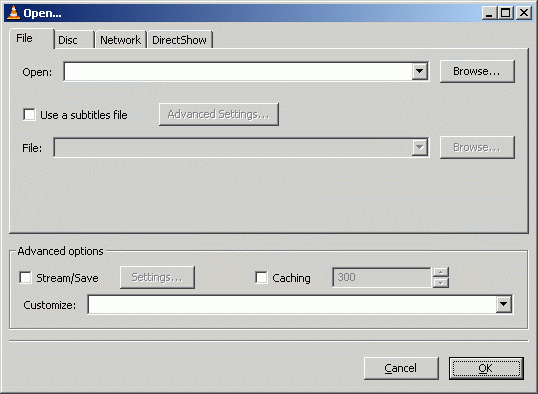 Click
File
and click the
Open File
option.
Now, click the
Browse
button next to the first white line at the top of the window with title "Open.." and navigate through your harddrive for the video you wish to watch and select it. After you have selected the video, click
OK
and VLC will start playing the video you chose.
For other Operating Systems...
Mac:
http://www.afterdawn.com/software/alternative_platforms/mac_software/vlc_for_mac.cfm
Linux:
http://www.afterdawn.com/software/video_software/video_players/vlc_linux.cfm
Media Player Classic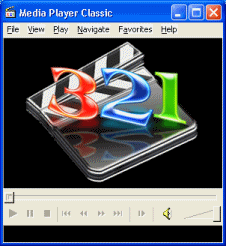 If you think that
Windows Media Player
is just a bit too bloated looking, then you could just try Media Player Classic. Media Player Classic fully supports WIndows Media files and also is a good player to keep on your hard drive. It is
DirectShow
-based, but has its own built in stuff too like internal splitters for some container formats. It is definitely worth a mention in any playback article.
Download
Media Player Classic
from:
http://www.afterdawn.com/software/video_software/video_players/media_player_classic.cfm
Version History
v1.0
- 31st of August, 2007 by
Dela