This article shows how to play files with a .DIVX extension with a variety of players. These files are generally DMF container files and store DivX video content and generally MP3 or AC3 audio.

DivX vs. DivX Ultra content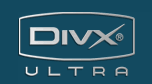 If you have a .DIVX file that you retrieved on the Internet, it has most likely been created and authored with software developed by
DivX Inc
. However, if the content is
DivX Ultra
content, then it could include extra material like menus, chapters and subtitles. Most players will not support these extra features, except of course for DivX Inc.'s own software. We will take a look at DivX Inc.'s DivX Player software and its navigation shortly, but first it is important to mention something about the
DMF
container.
The DMF container
DivX Media Format
is a multimedia
container
developed by DivX Inc. and released with the release of the DivX 6 update. DMF is basically an extension of the
AVI
container that has been altered to allow more
DVD-Video
-like features to be supported for playback both on software
DivX
players and hardware that supports DivX technology. DMF has support for familiar features such as interactive motion menus, multiple video, audio and subtitle tracks and chapters.
Because of its similarities to the popular AVI container, DMF has kept backwards-compatibility to a degree with AVI. While some hardware might not be able to support the extra features that the DMF container offers, it will be able to play the main video and audio, as if playing from an AVI file. DMF usually has a .divx file extension.
DivX player and bundles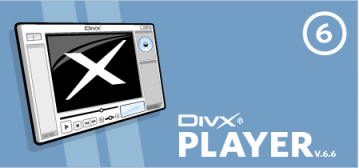 Obviously the most recommended way to play .DivX files is to download the DivX Play bundle from
DivX Inc
. It includes the codec installation which is needed to decode and display the video and also a player that can take advantage of the DMF container extras.
Download the
DivX Play
bundle from AfterDawn.com at:
http://www.afterdawn.com/software/video_software/codecs_and_filters/divx_play.cfm
DivX Multimedia Player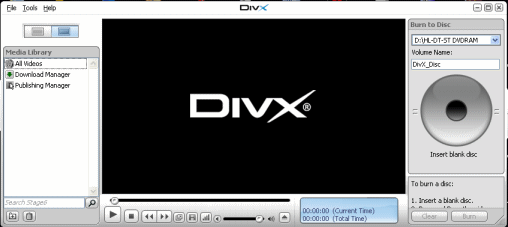 With the download of the DivX Codec, you also will have a DivX Player installed. This should be able to handle your .divx files right out of the box now. You will find links to run this player on your
Desktop
or under
All Programs
in your
Start Menu
.
To open a file, click
File --> Open
and locate the .divx file you want to play. At this point the DivX file should begin playing.
Switching audio, subtitles and other extras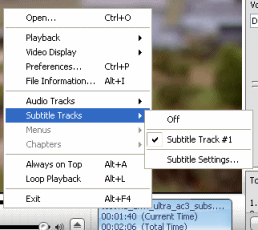 With the movie now playing in the DivX player, you can right click to see what extra content is available. Simply right click on the video itself while it is still playing and you will immediately see options to change
Audio Tracks
,
Subtitle Tracks
,
Menus
and
Chapters
, it literally could not be any easier.
However, if your .divx file doesn't have extras then that's also good news as it should work fine with other more popular players. If you have trouble with the DivX player, particularly with audio, then I suggest you try other options below.
Easy Method - Using VLC for DivX with Windows, Mac and Linux

With the VLC player, you can enjoy your DivX multimedia files quickly. The player directly supports the common video and audio you will find in DivX files, such as DivX video itself, AC3 audio and MP3 audio, all without the need for
DirectShow
filters or special codecs to be installed. If you are looking for a quick solution then this is certainly it.
You can get
VLC for Windows from this URL
.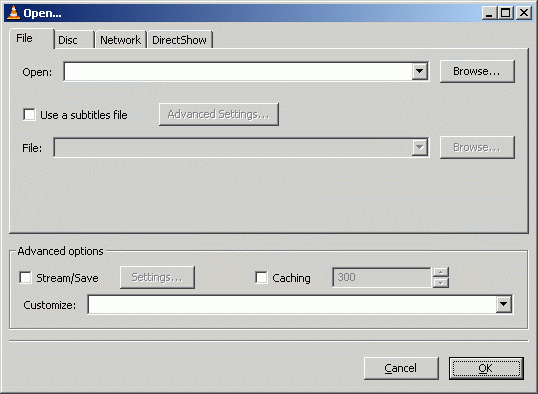 Click
File
and click the
Open File
option.
Now, click the
Browse
button next to the first white line at the top of the window with title "Open.." and navigate through your harddrive for the .divx file you wish to listen to and select it. After you have selected the file, click
OK
and VLC will start playing the divx video you chose.
For other Operating Systems...
Mac:
http://www.afterdawn.com/software/alternative_platforms/mac_software/vlc_for_mac.cfm
Linux:
http://www.afterdawn.com/software/video_software/video_players/vlc_linux.cfm
Can you play .divx files in Windows Media Player?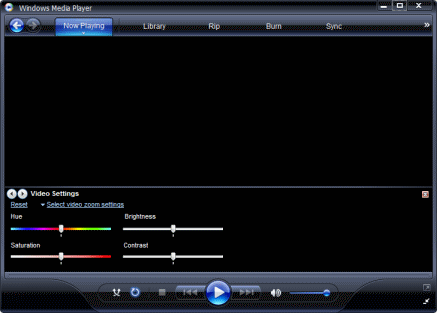 Technically yes you can but only the video and main audio. The DMF container has maintained some backwards-compatibility with AVI, so if you have the DivX Codec installed (or
FFDShow
filters), then it should work just fine with
Windows Media Player.
To test, simply open Windows Media Player and click
Now Playing
. Drag the divx file into the player and it should attempt to play it (if it warns about the file extension, permit it to play the file anyway).
Download Windows Media Player by clicking here.
Finally
Hopefully after reading this guide your DivX files now work flawlessly. If you need extra help, please visit our
Discussion Forums
for assistance.
Version History
v1.0
- First published by
Dela
(08/05/2008)