How to play TS files
This article explains how to play .TS files you will most likely have acquired from the web. TS files are MPEG-2 video files (TS == Transport Stream), recordings of television broadcasts (in high definition). This article will cover some of the options you have for playback of these type of files.
What are TS files?
TS files are nowadays very wide spread on the Internet as (usually split) recordings from
HDTV
broadcasts. As an MPEG format, there are a variety of players and methods to play back TS files or to "convert" them to more compliant MPEG-2 files for authoring as DVD /
HD DVD
. MPEG-2 is the format used in the
DVD-Video
format and is also part of the HD DVD specification, although it has trouble competing with more compressible formats such as
VC-1
and
H.264
.
Easiest Solution

Download and install the
VLC
player. The VLC package already includes software to play MPEG-2 video content and supports opening and playing .TS files directly.
You can get
VLC for Windows from this URL
.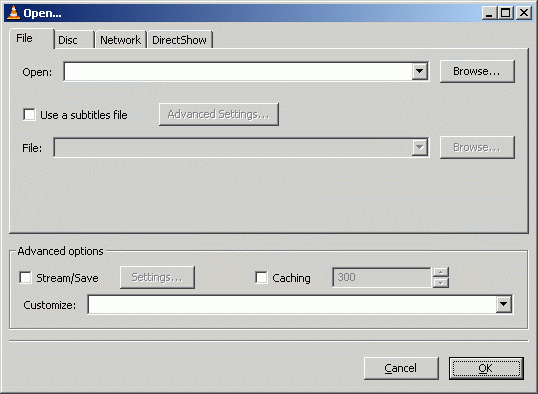 Click File and click the Open File option.
Now, click the
Browse
button next to the first white line at the top of the window with title "Open.." and navigate through your harddrive for the video you wish to watch and select it. After you have selected the video, click
OK
and VLC will start playing the video you chose.
For other Operating Systems...
Mac:
http://www.afterdawn.com/software/alternative_platforms/mac_software/vlc_for_mac.cfm
Linux:
http://www.afterdawn.com/software/video_software/video_players/vlc_linux.cfm
VLC Playback Problems?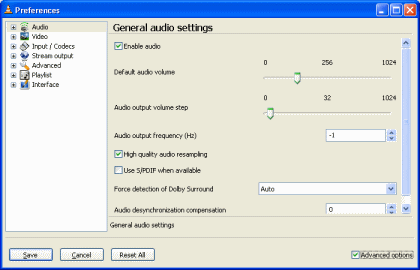 If you have high definition (HD) video content in .TS format, there are some reasons why you would experience choppy playback with VLC media player. One reported issue is possible video problems when
High Quality Audio Resampling
is set in VLC's settings.
To disable it, navigate to
Settings --> Preferences
in VLC. The Audio settings should be selected by default, however, you will have to select
Advanced Settings
in the lower right hand corner in order to see all the settings. Once you have done that, you will see that
"High Quality Audio Resampling"
is selected by default. This has been known to cause issues with playback particularly in older hardware, and at least with disabling it, it should take less processing power.
There are other reasons why playback could be problematic however, and this may not fix your problem at all.
DirectShow players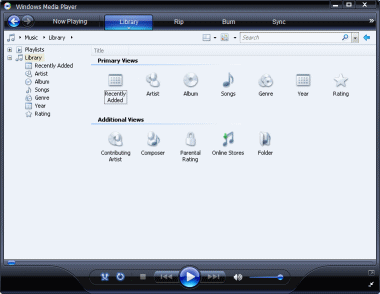 All Windows Operating Systems come loaded with the
DirectShow
-based
Windows Media Player.
Whether or not .TS files will open directly with software such as Windows Media Player or Media Player Classic depends on whether appropriate
DirectShow
filters are installed.
One of those options is the
Haali Media Splitter
.
Download Haali Media Splitter from AfterDawn here.
Setup Haali Media Splitter to support MPEG-TS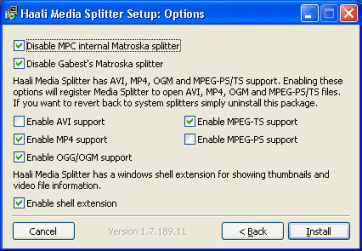 It is very important that while installing
Haali Media Splitter
, you stop at the screen shown in this picture. Make sure that Enable MPEG-TS support IS selected. If you don't do this then it won't work with DirectShow-based players unless you have other software installed.
Now try opening a TS file with
Windows Media Player
or similar. To do this without the file being automatically associated with WMP, right click and click
Open With
. From the list, choose Windows Media Player.
It will usually work at this point, but there are still some complaints about playback quality that can be made. Let's take a look at another option.
DVBPortal HDTV Pump Filter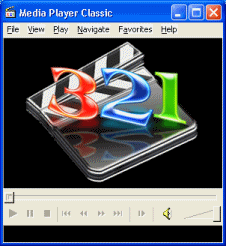 This DirectShow filter allows playback of ATSC/DVB .ts files in any player application that uses DirectShow including Windows Media Player, Zoom Player and Media Player Classic. The filter uses the push mode to ensure smooth playback of HDTV/SDTV files. Push mode can greatly help with smoothness of TS playback.
Get HDTV Pump Filter here.
HDTVtoMPEG2 option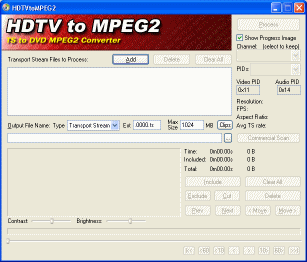 HDTVtoMPEG2 can be used to convert these TS files you have into standard MPEG-2 files, which can greatly help with both playback and support from video editing software. It also means that they can be, depending on resolution, directly authored for HD DVD compilations in circumstances.
To read more about MPEG-2, please read this guide.
Finally
Hopefully this guide helped you with the playback of .TS files. If you need assistance or need to ask a question, please visit our
Discussion Forums
.
Version History
v1.0
-- First version by
Dela
-- 30/09/2007