Change Booktype with Nero CD/DVD Speed
Nero CD-DVD Speed
is a wonderful application that can provide you with very helpful information such as assessing the quality of burned media. However, it can also, like ImgBurn, easily change the Booktype settings for your drive.
Open Nero CD-DVD Speed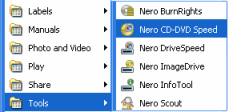 To open Nero CD-DVD Speed, go to All Programs in your Start Menu. Find the Nero folder and rest the mouse over it. From the next menu that pops up, rest the mouse over the Tools folder, then click Nero CD-DVD Speed, just like shown in the picture.
Nero CD-DVD Speed interface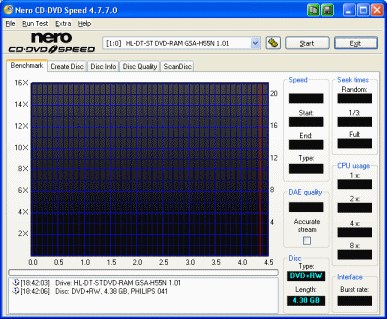 As mentioned before, Nero CD-DVD Speed can be used to run helpful tests on your drive and media, so getting to know it would be a great idea when you have the time. We do not cover the other features of Nero CD-DVD Speed in this article.
To get to the Booktype settings, click
Extra --> Bitsetting
.
Nero CD-DVD Speed bitsetting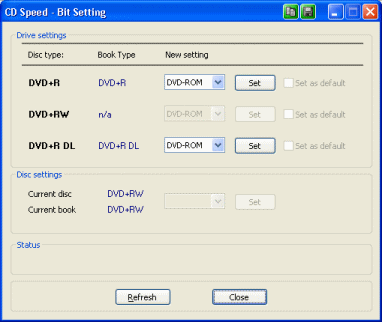 Nero CD-DVD Speed can change Booktype pretty easily. Again, only the media that your drive supports changing Booktype will be listed by the application.
Look at the picture that accompanies this text (click to enlarge if need be), my drive allows me to alter both DVD+R and DVD+R DL discs. As you can see, their current Booktype settings are the same as the source discs themselves by default.
In order to change to DVD-ROM, simply click the drop-down list under
"New settings
" which corresponds to whichever disc you are changing Booktype for. Once you have done that, click the
Set
button.
Success?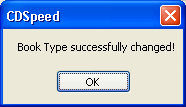 If you have successfully changed the Booktype for the media you wish, then you should see a Success message like that shown with this text. If not, then please visit our
Discussion forums
for help, particularly our
DVD burning forums
.
Changing Booktype with Nero Burning ROM
We have seen how to change the Booktype with Nero CD-DVD Speed, which is part of the Nero suite of products. However, if, like a lot of people, you constantly use the main tool,
Nero Burning ROM
, to burn your DVDs, then it makes sense to quickly show how to change Booktype settings for your drive using Nero Burning ROM alone. Launch Nero Burning ROM and close any start-up wizard that you receive. Now, click
Recorder --> Choose recorder
, or tap CTRL + R.
Nero Burning ROM - Choose Recorder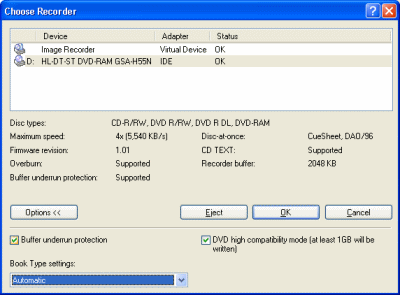 When the window opens up to allow you to change the default DVD burner for Nero, click the
Options>>
button to show the extended options for your DVD burner. You will notice there is a Booktype setting field that you can edit.
Click the drop-down-list and select
DVD-ROM
from it. You will now receive a warning message.
Nero Burning ROM - Booktype Warning

Nero will now display a warning message which actually encourages the use of the
DVD-ROM
Booktype. Click
OK
and the setting will now save.
Nero Burning ROM - Confirmation on Burning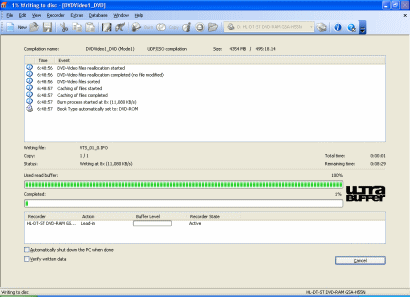 Create and burn a disc now with Nero Burning ROM and when the process starts, watch out for the notification of the Booktype setting, shown ion the picture with this text (click to enlarge).
This will now produce a disc with a DVD-ROM booktype, hopefully boosting the performance and compatibility with your hardware.
Finally
I hope this guide will have helped you to change your Booktype setting and explained why exactly this action is performed as thoroughly as I aimed it to. If you have any problems or questions, please visit our
Discussion Forums
and ask there.
Version History
v1.0
Nov 30th, 2007 -- First version online by
Dela