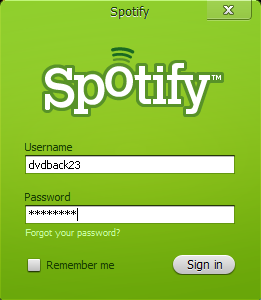 Following almost two years of delays, Spotify for the U.S. has launched today, in three variations.

Spotify U.S. has an invite-only free version, a $4.99-per-month ad-free version, and a $10 ad-free "premium" version which allows for unlimited streaming on mobile.

The service has had a free offering in Europe, limited to 10 hours a week, while monthly subscriptions cost £9.99 for unlimited music via your PC or mobile device.

I was given access to the free ad-supported version of Spotify U.S. this morning and so far it has been great. Here is a quick review of the service.

---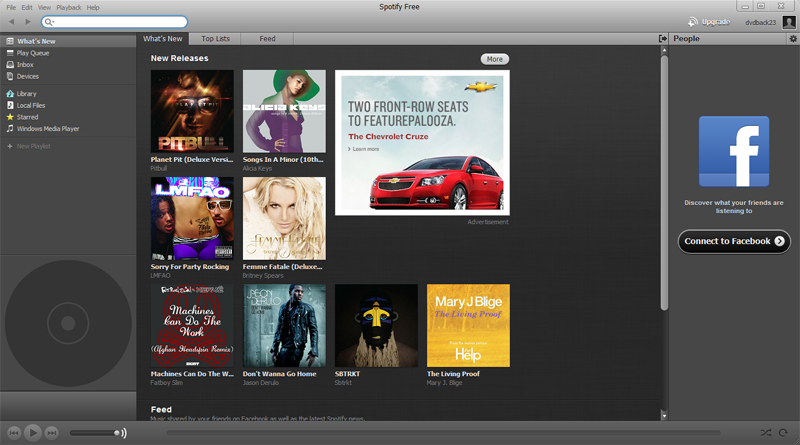 When you first open the service, you will be greeted with a "What's New" page, showing off a few new albums like Pitbull's "Planet Pit" and a few new hit singles featured like Lil Wayne's "How To Love." As you can see, the free version does have ads, like the car ad right next to the tracks.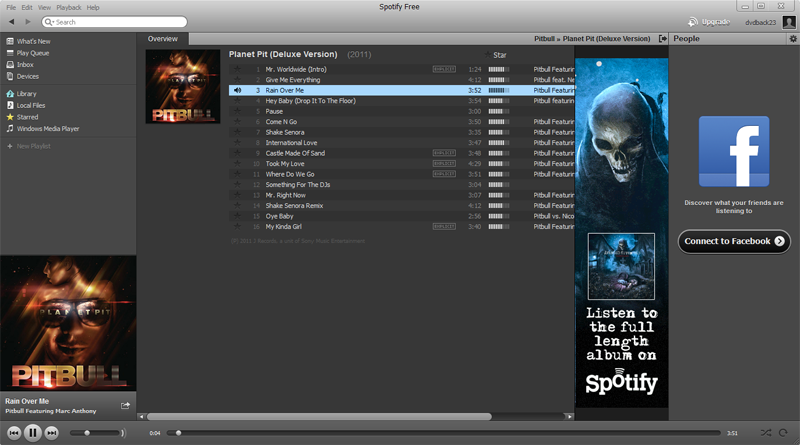 As an example, I clicked on Pitbull's album and you are led to the ENTIRE album, all fully playable. Double click on a track to begin playing it and control it from the media controls on the bottom including shuffle and repeat. There are no restrictions here but you will here an occasional ad after the track has finished.
You can search for any track you want in the top search bar.
If you like the track, you can right click on it and add it to a custom playlist for playback later, a very cool feature.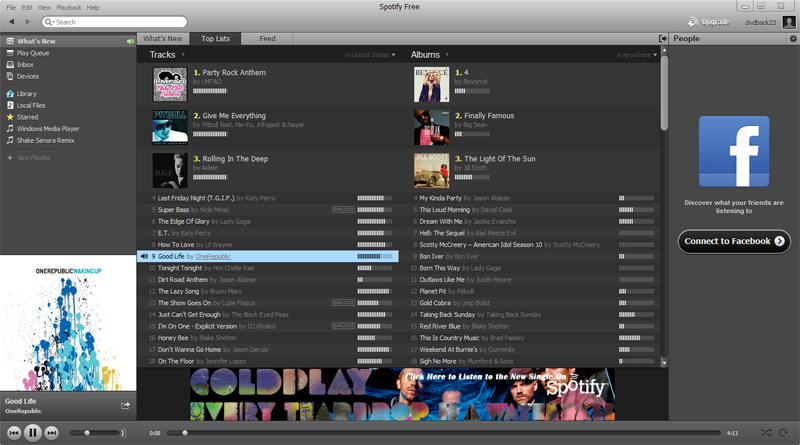 Probably the best feature of the free Spotify is the "Top Charts" option. On the front page, there is a "Top Charts" tab next to "What's New." I selected "United States" and was quickly given a list of the "top" 100 tracks being played in the U.S. right now, along with ratings.
A good way to find new music based on what is popular in your nation, for sure.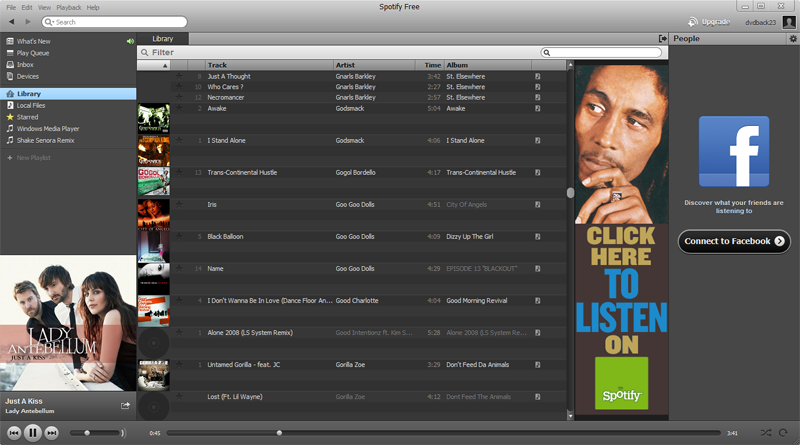 Finally, the free Spotify also works like iTunes, Winamp, etc in being a media player for your library. On first open it will automatically scan and find all your music and add album cover art.
Conclusion
Overall, I am very, very happy with the Spotify Free service, and hope it continues to improve as time goes on. Free, unlimited streaming and music discovery? Fantastic deal.
A quick search in Spotify's search bar netted me 50 tracks from a band in which I only had 3 tracks, including live versions of some of their more popular songs.
Premium versions with smartphone syncing cost $10 per month but if you are satisfied with listening on your PC, Spotify Free is a fantastic service that should have rivals like Pandora nervous.