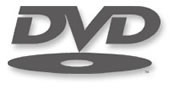 Warren Lieberfarb
, one of the the driving forces behind the
DVD
format, has quit
Warner Brothers'
home video arm. Warner Bros. did not comment on the reasons for Lieberfarb's resignation. He had worked for Warner Home Video for the past twenty years, and will now be replaced internally - most likely by Ed Burns, Marcia King, or Jim Cardwell, who were executive vice-presidents below Lieberfarb.
Lieberfarb began investigating alternatives for VHS in 1992, because he felt that the home video market would soon be made extinct by video-on-demand -services, which were both easier for the consumers and offered far better quality than VHS. As a response, Digital Versatile Disc (then Digital Video Disc, or DVD) was developed in co-operation with
Toshiba Corporation
.
First DVD players were commercially launched in March, 1997. The format has been a huge success, finding its way to homes all over the world faster than any other electrical appliance in the history.
Source:
CNN.com