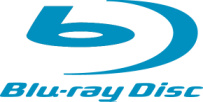 Sony
announced that it is to begin sales of the world's first
Blu-ray
based DVD-recorder next month. The recorder,
BDZ-S77
, which enables the consumers to record two hours of high-definition 1080i video at 24MBps on a blu-ray recordable disc, retails at around 450,000 yen ($3,800).
The product is aimed at consumers, who wish to record high-definition digital satellite broadcasts at the best possible quality. The release date in Japan is April 10th. So far no date has been given for an international release. It is unlikely that this particular product will ever hit shelves outside of Japan.
The drive is capable of reading Blu-Ray, DVD Video, DVD-R/RW, CD, and CD-R/RW discs. It can record on Blu-Ray discs at bitrates ranging from 4 to 24Mbps, which translates to 2 to 12 hours of recording capacity. There's only support for Blu-Ray recordables -- DVD-R/RWs cannot be written.
Check out the
technical specifications
at
AV-Land
.
Source:
News.com