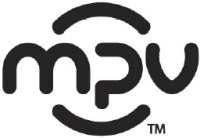 Leading PC, consumer electronics and digital imaging companies announced their support today for
MPV(TM)
(
MusicPhotoVideo
), a new open standard format to enhance the way consumers store and enjoy collections of personal music, photo and video content on storage media, such as data CDs and DVDs. Some companies will release the first MPV creation applications and players in the second half of 2003.
Companies announcing support for the MPV standard include
Eastman Kodak Company, HP (NYSE:HPQ), LG Electronics Inc., Olympus Optical Co., Ltd., Royal Philips Electronics, Samsung Electronics Co. Ltd,
and
Sony Corporation
.
Also announcing implementation of the MPV format in future products are companies developing leading software and firmware applications for creating multimedia discs. These applications include ACD Systems ACDSee, Ahead Software's Nero, ArcSoft PhotoBase, HP Memories Disc Creator, Planetweb Digital Photo and Audio Managers, Roxio Easy CD & DVD Creator, Sonic Solutions MyDVD and RecordNow Max.
The MPV control file provides a table of contents of the storage media such as CDs and DVDs which a MPV-enabled device can quickly recognize and use to navigate and access the multimedia content. Additions and edits to playlists and multimedia content can be made easily without rewriting the entire disc.
Storage media, like CDs and flash memory cards, containing MPV playlists can be enjoyed on a PC or in any consumer electronics product that supports content in formats used on PCs such as MP3 and JPEG files. This will provide unprecedented ease of use and a much enhanced user experience.
MPV is an open industry specification developed under the leadership of the Optical Storage Technology Association (OSTA) and available from OSTA at no cost. OSTA will manage a MPV logo licensing program for software application developers as well as CE device manufacturers. Conformance and support of the defined media formats will provide users with a guarantee of compatibility; test suites will be self-administered. Information regarding the MPV specification, SDK for software developers and logo licensing program can be found at
www.osta.org/mpv
.
Source:
OSTA MPV Press release
(PDF)