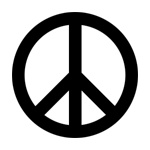 Absolutely nothing.
This
is war:
http://www.thememoryhole.org/war/thisiswar/
It's not too late to
act
.
"
I became a fucking animal. I started fucking putting fucking heads on poles. Leaving fucking notes for the motherfuckers. Digging up fucking graves. I didn't give a fuck anymore. Y'know, I wanted—. They wanted a fucking hero, so I gave it to them. They wanted fucking body count, so I gave them body count.
"
—unnamed Vietnam Veteran, quoted in
Achilles in Vietnam: Combat Trauma and the Undoing of Character
(New York, 1994). Reprinted in
An Intimate History of Killing
.