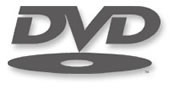 The
DVD
rental revenues overtook
VHS
rental revenues on the week ending 16 March 2003 in the United States. That's the first time in the history of the DVD-format. In numbers of units rented, VHS still beats DVD with its 54 percent share of the market.
According to
Bo Andersen
, President of
Video Software Dealers Association
, consumers have learned to appreciate the quality, convenience, and value-added features of DVDs.
The
DVD-Video
format was released only six years ago. It has been a huge success since the very beginning.
Source:
Europemedia