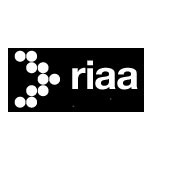 A U.S. district court upheld the earlier ruling and said that
Verizon Communications
must give up the identity of its Internet subscriber, who is accused of swapping music files on the Net. The company now has 14 days to disclose the identity, unless an appeals court puts the decision on hold again.
"
Verizon cannot demonstrate that it has a substantial likelihood of prevailing...and has not shown that it will be irreparably harmed if a stay pending appeal is not granted,
" Judge John Bates wrote in his decision. According to him the
DMCA law
used by
RIAA
is not unconstitutional.
RIAA was obviously delighted about the ruling.
"
Today's decision makes clear that these individuals cannot rely on their (Internet service providers) to shield them from accountability,
" Cary Sherman, president of the RIAA, said. "
If users of pirate peer-to-peer sites don't want to be identified, they should not break the law by illegally distributing music.
"
Verizon still sees that the decision will harm the rights and security of their customers, and will appeal again.
Source:
News.com