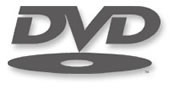 Artisan Home Entertainment
will be releasing two special edition movies -- "Shadows of Motown" and "Terminator 2: Judgement Day". What makes these releases worth mentioning is the fact that both movies include an extra DVD-ROM disc -- a disc that can only be played on PC using
Microsoft'
Media Player 9.
This would all be just fine unless Microsoft had named the disc
HD-DVD
. The Microsoft Media Player 9 -based "HD-DVD" is
not
an HD-DVD format approved by the
DVD Forum
. Microsoft just think it's an appealing name. The video resolution is nowhere near HDTV-level.
Maybe this will speed up the real HD-DVD development somewhat.
Source:
the inquirer