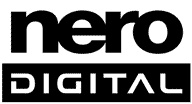 Yesterday we
published a rumor
indicating that Ahead Software might have licensing problems with VIA Licensing by Dolby. Today we received a response from Ahead Software.
Ahead Software's spokesman doesn't confirm or deny the rumors about licensing problem. On the other hand he refuses to make any statement of the issue.
We have a great relationship with Via.
…
Very soon there will be a new update of Recode which will feature Nero Digital strongly in both the video and encoding modes. (so DVD Re-author directly to Nero Digital MPEG-4:-). So for instance 5:1 AC3 transcoding to 5:1 He AAC, etc. (plus many other things), will be a reality.
…
The first application to feature Nero Digital will be Recode coming in a couple ofweeks. So timing wise, it looks like being the beginning of Q4 rather than the end of Q3
So it appears that the Digital will be released, even though slightly delayed. Ahead's response however leaves some room for speculations about the licensing issues, as they refuse to comment.