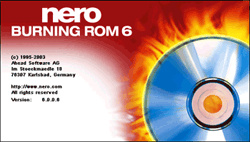 Ahead Softwares video backup software is evolving to the second generation. They have now announced the details of the v2, and set the release date to be
in a couple of weeks
.
Nero Recode is a DVD-to-DVD-R transcoding tool, originally based on the DVDShrink. But the v2 adds a whole lot more functionality. It seems that the deep analyze function from the DVDShrink v3 has been added to improve transcoding quality. It will also support Nero Digital, the MPEG-4 A/V codec for low bit rate Divx-like compression with simplicity.

Interesting usability features have also been included. The press release promises a Watch while you burn-mode while compressing, with full screen video and surround audio. Direct burn-technology should reduce the processing times by performing on-the-fly recording.

Nero Recode and Nero Digital are included in the Nero 6 retail license.