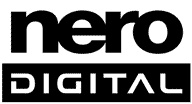 Ahead Software's developer Ivan Dimkovic executed a comparison using different low bitrate settings with the Nero Digital codec. The purpose of the test was to evaluate the improvement of compression efficiency gained by utilizing parametric stereo encoding.
Parametric stereo a special technology designed to code stereo information as spatial cues and reconstruct the whole stereo image out of downmixed signal in the decoder, with the help of extra side data collected in the encoder.
The results show an improvement of roughly 30%, using very low encoding bitrates. The graph illustrates the quality of various settings using the Nero Digital encoder. The numbers refer to bitrate and the letters are to be interpreted as: PS - Parametric Stereo, HE - High Efficiency (a.k.a. AAC+ or SBR), DSP – Downsampled Parametric Stereo and LC - Low Complexity.
More information and discussion at
Hydrogenaudio.org