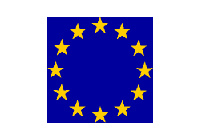 European mobile phone operators and video-on-demand service providers have requested the European Union Competition Commissioner
Mario Monti
to help them gain access to premium content, such as latest movies, music and sports video clips.
In the conference held on Thursday the company representatives told that content providers have little interest in doing business with new media companies. For instance
LuxSat
, an video-on-demand rental service, has a tough time licensing content to its service.
Mobile service providers are on different tracks. They wish to license the latest sports content, but have also had difficulties getting the content they want.
Mr. Monti acknowledged the problems, saying that video on demand services are "
hindered, however, by strong tendencies by established TV operators to protect their position to the detriment of new technologies and new players.
" He also stated that attractive content is a must-have feature for mobile services to prosper.
Law professor
Damien Geradin
of the Institute for European Legal studies in Liege, Belgium feels that the only way to solve the problems in licensing premium content is by legal means. "
I believe competition law will be the main tool to solve this problem," he said.

Source: News.com