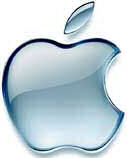 It took just over nine days for
Apple's iTunes
music store to clock 5 million new downloads and reach 100 million downloads since Apple announced the Countdown to 100 Million Songs -contest in early July.
The 100 millionth song downloaded was
Somersault (Dangermouse remix)
by
Zero 7
, and it was downloaded by Kevin Britten from Hayes, KS. As a reward he will receive a 17-inch Apple PowerBook, 40GB iPod and 10,000 iTunes songs.
Apple also gave away 50 20GB iPods for every 100,000th song downloaded between 95 million and 100 million.
You can find a list of some of the other winners at
Apple iTunes site
.
Source: Apple