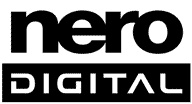 Roberto Amorim has released the results of the low bitrate 32kbps listening test. At such high compression levels, the aging of the MP3 format is clearly shown, as LAME is outperformed with a large margin. The winner is Nero Digital AAC compression, but it is rather surprisingly challenged by the MP3Pro format. The rest are quite evenly tied.
t's also interesting to notice what a wonderful technology SBR is, since it managed to bring the deprecated MP3 format to compare well against the state-of -the-art in audio coding.
QDesign also was a pleasant surprise. Considering it's an encoder that hasn't been developed since mid-1999, it managed to compete very well against modern encoders
Although Vorbis didn't perform well, almost getting under the big tie at second place, part of it can be credited to the fact that it was being tested at 22kHz. The severe lowpass at this bitrate seems to have introduced serious quality issues in the samples tested. One can hope Xiph enables 32kHz sampling for 32kbps, and further tunes such small bitrates
Go to
Rjamorim.com
for the detailed results and commentary.