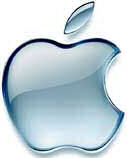 Norwegian programmer
Jon Lech Johansen
, who is known for his work with
DeCSS
and
PlayFair
, is continuing his efforts to un-cripple DRM crippled hardware and software.
Johansen has released a software called
JustePort
, which lets owners of
Apple's AirPort Express
to stream MPEG4 Apple Lossless files to the device from any source -- not just iTunes. Since iTunes is only available to Windows and Mac users, JustePort gives for instance Linux users the opportunity to take advantage of AirPort.
JustePort itself supports only MPEG4 Apple Lossless (.m4a) files as input, but since the RSA encryption key used is now available, it is easy to develop full-featured third-party streaming clients for AirPort.
Earlier this year Johansen developed
PlayFair
(now known as
Hymn
), which removed the DRM wrapping from songs sold at the iTunes Music Store. Last month he released
FairKeys
, which lets iTMS users to extract FairPlay keys from Apple's servers. The keys are required to authenticate computers to play songs purchased from iTMS.
More information on JustePort is available at
Jon Lech Johansen's blog
which at the time of writing is suffering from major slashdot slowdown.
Source: The Register