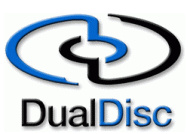 A group of labels plan to introduce a disc to the market later this year that will combine both CD and DVD technology. The group of labels also includes
EMI Music
,
Sony
,
BMG Music Entertainment
,
Universal Music Group
and
Warner Music Group
, the worlds major recording labels. The labels plan to have a full normal CD album on one side and extra content such as
DVD audio
, lyrics, interviews etc on the other side. This comes at a time when traditional music sales are losing ground to file-swapping and legal download services. The discs will be available from October and should be compatible with most CD and DVD players.
DVD audio has been around now for a long time but never really took off in the music market yet. Tests conducted earlier this year showed that DualDiscs received an impressive response from consumers.
"By combining video, surround sound and Web connectivity in a single disc, we are presenting our artists with a broader palette to express their creative vision, while at the same time giving consumers what they told us they want--greater value driven by unique content that brings them closer to the artist,"
said a statement from CEO of Sony BMG Music Entertainment,
Andrew Lack
.
"We're confident that this groundbreaking new initiative will help to re-energize traditional music retail."
I, for one, will like to see what the retail price for these discs will be.
Source:
News.com