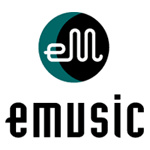 eMusic
, one of the grand old farts of the online music business announced that it will relaunch its online music subscription service on Wednesday.
eMusic is different from the other commonplace services, such as
iTunes
and
Napster
, since the songs offered are in unprotected MP3 format. MP3 is still the only truly universal format around.
The music is licensed from independent labels, and subscription services are available at three different rates -- $10 for 40 songs per month, $15 for 65 songs or $20 for 90 songs per month. Some of the artists available include Ray Charles, Big Star, Creedence Clearwater Revival, Moby and Beck.
Dimensional Associates, which acquired eMusic last year, has also acquired other independent music sites such as
The Orchard
and
Digital Club Network
, which records live shows at 21 clubs around the United States. The recordings are then made available on eMusic.
Source: News.com