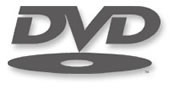 Future DVDs could hold about one hundred times the capacity that current discs can hold. That would mean about
472 hours
of film on one disc the size of a current DVD disc. You could fit every single
Simpsons
episode ever made onto one disc using this technology. Lecturer Dr
Peter Torok
revealed the technique called
Multiplexed Optical Data Storage (Mods)
at the
Asia-Pacific Data Storage Conference
2004 in Taiwan. Current DVDs have up to two layers and can hold up to 8.5GB. Work is already advancing on the next generation of storage.
Technologies including
HD-DVD
which can hold 30GB of data and
Blu-Ray
discs that offer about 50GB of data are currently battling to become the next standard. The technique developed by the
Imperial College
team could offer much more on a disc. Researchers believe they can create a disc that has four layers, each holding a massive 250GB of data (equivalent of 118 hours of video). The Mods technique is laser-based like existing DVD and CD technology. A disc is made up of tiny grooves filled with pits that reflect the laser as a series of ones and zeroes.
Current discs carry one bit of data per pit. But the researchers say that by using angled ridges in the pits, they can alter the way light behaves. The end result is a way of encoding and detecting up to 10 times more information from one pit.
Source:
BBC News