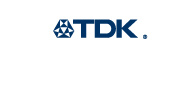 Ever rented a movie, just to find out that the disc is badly scratched and that your player is unable to play it smoothly? The scratching problem of the CD was not improved in the change of the media format, and the DVDs are about as soft and easily damaged as the CDs.
TDK has introduced a hard coating for DVDs, which promises to make scratching a thing of the past. This new material is severely needed, as the data density continues to grow, as the industry is advancing towards Blu-ray and HD-DVD.
In a test conducted by CNET News.com, a DVD treated with TDK's coating survived a determined attack with a screwdriver and a Sharpie permanent marker with no effect on playability--a remarkable feat considering how easily standard DVDs can be damaged, for example, by children.
Source:
News.com