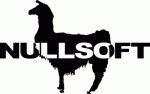 Nullsoft
has released what it calls the "Final Editon (for now)" of
Winamp 5
. Apparently the
assumptions
of Nullsoft's future have been correct.
The new version (5.06) has the following change log:
-Fixed crashbug when clearing the playlist and then right clicking on the songticker
-Security bug fixes
-Lots of small bugfixes
-JTFE v0.96ff

Goodbye, Winamp. You will be missed.
Download Winamp 5 at
our software archive
.