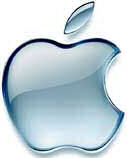 ..on the Mac. The PC market is full of successful, and less successful, DVD transcoding solutions. But on the Macintosh camp there is a somewhat less competition, even though the market is a lot smaller in total volume. So meet Roxio Popcorn, the DVD transcoder for the OS X. Based on the MacWorld article, Popcorn does the basic things of reading, compressing and writing the movie, but lacks the anti copy protection features (of course). Everything is offered in a very clean and simple layout.
Seems like a very late market entry, especially if there are no Dual Layer features, such as compressing multiple movies to a single disc. But perhaps there is still demand in the Mac market.
Popcorn can compress a 9GB dual-layer DVD-Video disc to a standard 4.7GB disc and provides users with copy summary information including the video, audio and language formats. It can also copy the entire disk or just movie, audio and language information. Popcorn supports multi-channel audio, multi-language content, NTSC and PAL video formats, and widescreen or pan and scan aspect ratios. You can even print out a label and jewel case cover for your archive DVD.
Source:
MacWorld