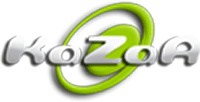 One of the worlds most used P2P applications,
Kazaa
has been named as the number 1 spyware threat by
Computer Associates International
. To date, Kazaa has been downloaded a whopping 214 million times. CA's
PestPatrol
research came to this conclusion while assessing how programs slow down a machine by adding unnecessary registry entries and directories. However, CA does admit that labeling Kazaa as spyware in the first place is a bit complicated.
"Kazaa does something useful,"
said
Simon Perry
, vice president of security strategy for CA.
"I'm not going to say that it doesn't. But turn that around--you're allowing millions of strangers onto your machine. (Kazaa) is No. 1 because of the amount if copies it's got out there."
CA also warned about similar P2P networks including
WinMX
and
Blubster
because of software that they have bundled with them. Adware program
Ezula
came second in the company's top five, beating
Adopt.hotbar.com
and
GameSpy Arcade
. Perry said that some programs that have been labeled pests have been given that name because it is not yet clear to the computer world what exactly spyware is. It seems every different anti-spyware program you download has differences in what it classes as spyware. Kazaa coming somewhere in the list was not a surprise but many could argue that it didn't deserve the #1 spot. You can download clean versions of Kazaa called Kazaa Lite (Resurrection) and Diet Kazaa.
Source:
News.com