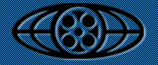 The
Motion Pictures Association of America (MPAA)
has launched its second round of lawsuits against file sharers in the United States, it alleges to be distributing copyrighted movies over
P2P networks
. The MPAA represents seven major Hollywood studios. The first wave of lawsuits came in
November 2004
and many of those cases have not yet been settled. Along with launching this lawsuit campaign, the MPAA has also made new software available for parents to scan their computers for potentially copyright infringing material that their kids downloaded from P2P networks.
"We cannot allow people to steal our motion pictures and other products online, and we will use all the options we have available to encourage people to obey the law,"
Dan Glickman
said.
"We had to resort to lawsuits as one option to help make that happen, but at the same time, we are making a new tool, Parent File Scan, widely available to parents and other consumers,"
. As well as targeting P2P users themselves, the MPAA also launched its own campaign against
BitTorrent trackers
,
eD2K sites
and
Direct Connect hubs
, forcing many of them to shutdown. However, even with this new software, which is highly flawed and these latest suits, the past has proven this won't have an effect on P2P that the MPAA would desire.
Source:
Xinhuanet.com