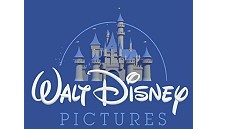 AfterDawn reported in 2003 that
Disney were to start selling self-destructing DVDs
. Basically you could watch these discs for 48 hours after you buy them, but the discs coating reacts with oxygen and turns black and unreadable after that time. Disney marketed it as a rental that you never had to remember to bring back to avoid late fees. The disc was called
EZ-D
by its developer
Flexplay
. However, Disney has now decided to drop the self-destructing DVDs, but that doesn't necessarily mean the technology is dead just yet.
Flexplay has been sold to Atlanta-based
Convex Group
, who now plan to release content in this format.
"We believe wholeheartedly in the platform,"
said
Dawn Whaley
, executive vice president of the Convex Group.
"I don't think we would have acquired a company if we didn't think it would be successful."
The discs have been attacked by environmentalists who say it will lead to unnecessary waste in landfills.
Convex Group released an independent film,
Noel
, during the holidays. It now says it is talking with retail partners and content providers, and plans to roll out additional titles later in 2005. A spokesman for
Buena Vista Home Entertainment
, the division of Disney that released the films, confirmed that its disposable DVD pilot program is over. He said they are now evaluating what they want to do next.
One of the main issues that caused this format to so far be mostly ignored by consumers is its price tag. $7 for a DVD that destroys itself after 48 hours is a bit high. Also, the main claim behind these discs, that they remove the need to remember to bring back movies to rental services to avoid late fees is no longer that good, as rental giant
Blockbuster
has nixed its late fees.
Netflix
, another popular rental service, never charged late fees.
Source:
Wired