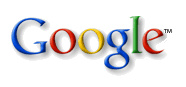 A new
"movie:"
operator has been announced on
Google
's official blog. Used correctly, Google claims that it can bring up truck loads of information on movies, including titles, actors, directors, reviews on new movies etc... Can't remember the name of that film where
Tom Hanks
made friends with a volleyball? Search for
"movie: Tom Hanks talking to a volleyball"
and Google will tell you: it was
Cast Away
. Useful eh? Well it can also track showtimes in the United States.
A search for
"movie: Mountain View, CA"
, for example, will show you what's playing near the Googleplex. There are also movie
"home-pages"
like this one
which show you all reviews AND calculate the total score based on the number of stars from the reviews. It is interesting also to mention that there are no ads on these pages. The question has to be asked however, is this just another small useful feature from Google or is it planning to expand it even more, perhaps a nice rival for
IMDB
sometime?
Source:
Google Blog