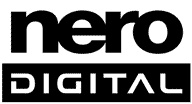 Don't worry - the wicked emperor will not make a barbecue of your cellphone. It's CeBIT time and Nero related press releases keep flying in.
Nero is expanding their multimedia product line to new areas, as they announce plans to release the Nero ShowTime mobile multimedia player. The new video playback software about to be released on the
Symbian
,
Windows CE
, and
Windows Mobile
devices.
So Nero is supplying, but is there demand? At least in the Nokia camp, the
RealPlayer
is a standard feature in Symbian models. It comes with MP4 and 3GPP support built in. Also, there are 3rd party video players for .AVI/Divx and MP4 already on the market. So the question is, what market segment Nero wishes to conquer with this release? My personal guess is that seamless transportation and converting of content in between a PC and a cell phone plays an essential role - if Nero can make this process more straight forward and user friendly, they have a chance of finding some room on the market. Of course, their target may as well be striking deals with mobile device vendors, rather than the consumers.
Nero ShowTime Mobile will bring the full Nero Digital™ media experience to a wide range of existing and upcoming personal devices. With a unique design, Nero ShowTime Mobile will provide a single, intuitive look on all the supported platforms regardless of the Operating System. Users will no longer need to search for and adapt to a new player or re-encode their multimedia collections every time they upgrade their cellular phone or PDA.

In addition to the playback of high quality Nero Digital™ content, Nero ShowTime Mobile will also be capable of playing normal AAC, HE-AAC and legacy MP3 files. Additional, Nero ShowTime Mobile will support the Universal Plug and Play (UPnP™) standard, making seamless streaming connection with home multimedia centers, such as Nero MediaHome, and other entertainment devices easier than ever before.
Source:
Nero