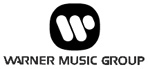 Pretty soon, everyone will be able to build collections of music videos due to deals including
CinemaNow
and
MediaPass Network
. CinemaNow has come to agreements with the
Warner Music Group
,
Epitaph Records
and
TVT Records
to sell their music videos. This is the first time music videos will be made specifically for Microsoft's Windows Mobile-based devices (Portable Media Centers, Pocket PCs, Smartphones etc..).
WatchMusicHere.com
is set to launch today with 75 music videos.
However, by December the company hopes to add another 1,500 music videos to its list, both new and old videos. Initially the service will offer some videos like
Green Day
's
"Boulevard of Broken Dreams"
. The music videos are expected to be offered for prices between $1.99 and $2.99.
"We are thrilled to be working with the record labels as they explore this promising new revenue stream,"
CinemaNow president
Bruce Eisen
said.
"We are equally as thrilled to be working with Microsoft's Windows Mobile division to continue to provide valuable content for their innovative product lines."
"This is the first time music fans can purchase videos the same way they do a music track,"
said
Frank Barbieri
, Microsoft's group product manager, Windows Mobile Media.
"It's yours to own, so you can move it anywhere that supports Microsoft's Plays for Sure."
Mediapass has a different way of offering however. It will allow you to watch music videos freely on the site but if you download them you will have to pay for them.
Source:
Reuters