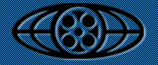 Major Hollywood studios have settled a lawsuit against
ESS Technology
, a chipmaker that they accused of allowing its products to be used illegally in DVD copying devices. The
Motion Picture Association of America (MPAA)
claims that ESS violated a contract by selling DVD Decoding chips to manufacturers that had not acquired a license to the studio's anti-piracy technology. Last July, a California state judge blocked the sale of ESS chips to other unlicensed manufacturers.
"ESS totally supports the enforcement of all parties' valid intellectual property rights and is committed to being a leader in enabling content protection features,"
ESS CEO
Robert Blair
said in a statement.
"We look forward to working with the motion picture industry in their worldwide enforcement efforts and in the development of next-generation anti-piracy technology."
This lawsuit was part of an on-going Hollywood campaign against hardware manufacturers.
The studios claim to be targeting manufacturers of devices that assist with piracy. One controversial lawsuit in this campaign is against
Kaleidescape
. The company sells products that allow users to transfer as many as 500 DVD movies to a central server, and then browse and play the movies anywhere in a house. Kaleidescape executives say that they have acquired a license from the
DVD Copy Control Association
but DVD-CCA said its technology is meant to prevent copying of DVDs, and filed suit against Kaleidescape in December.
Source:
News.com