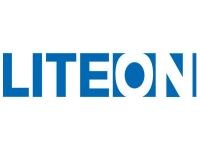 NEC
and
LiteON
are one of the most popular DVD recorders holding a substantial market share. They both have a reputation for offering decent quality with a modest price tag. NEC did an excellent job with the previous 3520, so it is interesting to see does the
3530
continue that trend. LiteON's on the other hand have received some critique about their recording quality - the previous 1653 needs premium quality media for good results, but perhaps the
1673
is able to improve on that?
NEC, the well known burner manufacturer, recently announced their newest model, the NEC ND-3530A. Although there are already many NEC models that can burn DVD R and DVD-R media at 16x, which is considered the maximum speed that single layer media can achieve, the new ND-3530A has even more to offer. Re-Writing speed is increased to 8x for DVD RW and 6x for DVD-RW media. The drive supports both -R DL and R DL media at 4x and 6x burning speeds respectively.
Source:
CDRInfo.com
One of the latest additions to Lite-On's rapidly growing lineup of DVD writers is the SOHW-1673S. Announced in January, the SOHW-1673S sports some of the fastest DVD reading and writing speeds currently available. The drive is capable of 16x DVD±R, 8x DVD RW, 6x DVD-RW and 4x DVD R DL writing speeds and a maximum DVD read speed of 16x. Of course, the SOHW-1673S can do more than read and write DVD's. Lite-On's new drive also boasts 48x CD reading and writing speeds, 24x rewriting speeds, and support for technologies like SMART-BURN and SMART-X.
Source:
CDRLabs.com