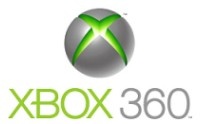 There is a lot of rumors, gossip and unconfirmed information floating about the next generation of gaming consoles.
Based on an unconfirmed source within the staff of Walmart, it is now suggested that the retail price of the
Xbox 360
in North America is
US$299.99
. Also the release date for the product would be
November 4th
. Microsoft is yet to make an official statement, we will have to wait as more information submerges for confirmation.
Unconfirmed reports stemming from Walmart employees have today suggested a North American retail price for the Xbox 360 and its launch titles, allegedly set to arrive in shop stores on November 4th.

Naturally a smidgeon of sceptism should be maintained until Microsoft makes an official announcement, however the $299.99 price point hardly appears to be out of the bounds of possibility
Source:
TotalVideogames