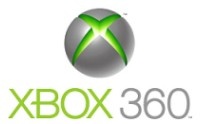 Electronic Arts
has announced five video game titles that will be released for the
Xbox 360
when the console is released next month.
Need for Speed Most Wanted
,
FIFA 06: Road to FIFA World Cup
,
NBA Live 06
,
Tiger Woods PGA Tour 06
and
Madden NFL 06
will be debuted by the world's biggest video game publisher at
Microsoft
's X05 event in Amsterdam on Tuesday and Wednesday.
The Godfather
,
Battlefield 2: Modern Combat
and a new game from the
Burnout Revenge
franchise are all also under development for the new Xbox console, EA said, but the release dates for these games were not disclosed. The Xbox 360 is Microsoft's next generation gaming console and is set to be released on November 22nd this year.
Getting the early release ahead of
Sony
's
PlayStation 3
console is vital for Microsoft considering the reputation and following that the
"PlayStation"
name has. Putting specs of the consoles aside is something that gamers will do pretty quickly, and then the judgment of which is better and which will take the #1 spot will come down to other factors such as the amount and quality of the games released for each console.
Source:
Reuters