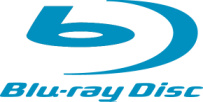 Matsushita Electric Industrial Co.
announced yesterday plans to ship
Blu-Ray
drives for PCs to manufacturers in March 2006. Negotiations have already began with several manufacturers including
Dell
and
Hewlett-Packard
; both company's strongly support the
Blu-Ray
disc format over
Toshiba
's
HD-DVD
format. The announcement comes after Toshiba's unveiled plan to sell PCs with
HD-DVD
early in 2006.
The two sides in the
"format war"
have so far failed to reach an agreement on a possible unified standard, but Toshiba President
Yoshihide Fujii
told the Japan Times
that a unified standard is still possible
and that Toshiba is
"flexible"
and willing to compromise. He blamed the Blu-Ray group's failure to convince Toshiba of the reliability of Blu-Ray's disc structure for the break down of talks back in June.
Now both sides are already making plans for product launches for each of the formats. Matsushita displayed a Blu-ray
DVD
drive at a combined exhibition of advanced technologies on Tuesday. The company demonstrated technology to halve production costs at the exhibition called CEATEC Japan 2005, demonstrating what it believes to prove Blu-Ray's superiority.
NEC Electronics Corp.
, a semiconductor subsidiary of NEC Corp, supports the HD-DVD format but has also joined Blu-ray promotion group, the company officials said. Since both Sony and Toshiba are key NEC customers, the manufacturer has indicated its readiness to adopt both formats.
Source:
Yahoo Asia