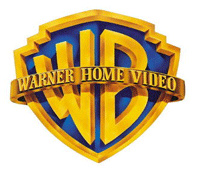 One of the only major studio labels left to release movies on the
Universal Media Disc (UMD)
format is
Warner Bros
. Warner and
Dreamworks Home Entertainment
seemed reluctant to follow suit after other major studios began releasing their movies using the
UMD
format. Now Warner has changed its mind and seems to be eager to catch up with other studios. Over the coming weeks, the company will release a slew of big titles.
The Harry Potter films, the Matrix trilogy, Batman Begins, The Island, Polar Express and Constantine will all be released on UMD by Warner very soon. No details have yet emerged whether there will be any extra features on the discs for consumers who decided to buy or rent the movies besides the standard subtitles and audio. The studio will probably now start transferring a backlog of
DVD
releases over to UMD.
UMD is the format used by the
PlayStation Portable (PSP)
console. Sony markets the
PSP
not just as a gaming device but also as an general entertainment device due to its music, video and photo viewing capabilities. The company hopes to see the UMD format taken up by more content providers as time goes on. However as Memory Sticks are released with higher capacity and
hard drive storage becomes available for the PSP
, many users will turn to the Internet to learn how to convert their own DVD movies to watch on a PSP instead of buying movies on UMD discs.
Source:
IGN