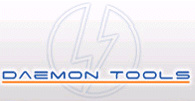 Yesterday the popular
Daemon Tools
software was updated to
v4.00
. This excellent free software allows users to mount CD images onto virtual drives and also supports emulation of most popular copy protections. This version has also included Adware called
"Daemon Tools SearchBar"
, to help fund the project. However you are given the option to not install the Adware during installation, but do install it if you would like to contribute to the project. Here's the changelog...
Complete redesign from scratch

Support of 4 virtual drives

ONLY X32-supported now. X64 will follow

Drivername randomly generated on each machine (not finished yet)

Drive-vendor and versionnumber randomly generated

Complete new emulation architecture

DCP (DaemonCodeProtect) to make analyses harder and increase development time for malicious anti-DT tools

Digital signature verification of applications who are trusted to access DT in secure mode

AutoInsertNotification fully implemented (can be turned on/off at ControlPanel)

Dropped: MS-Installer, DT now use modificated NullsoftInstaller

Dropped: analog sound support (as Windows 2000 and above do not need this feature)

Supports all popular copyprotections
You can download Daemon Tools 4.00 from:
http://www.afterdawn.com/software/cdr_software/cdr_tools/daemon_tools.cfm
Don't forget to visit Daemon Tools homepage:
http://www.daemon-tools.cc/
Thanks to
Shoey
for
News Submission
.