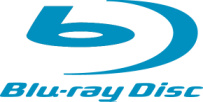 The
Blu-Ray
group has revealed that it is still aiming for a Spring release and that more details would emerge at the
Consumer Electronics Show
in January.
"We're sticking with the spring timeframe,"
Andy Parsons
, a spokesman for the
Sony
-led consortium, said at a demonstration Tuesday of the new high-capacity
DVD
format. Blu-Ray is competing with the
Toshiba
-led
HD-DVD
group. Both sides, having failed to reach an agreement earlier this year, are paving the way for a format war.
"At CES, you're likely to hear some announcements from a number of companies as to when you'll see our products on the market,"
Parsons told a group of analysts. Blu-Ray seems to be the front runner for now, having support for most Hollywood studios who need to provide high definition movies to consumers to attempt to boost slowing down home video sales. Besides it's much higher capacity than DVD, Blu-Ray also has some features that have brought it more attention.
The Blu-Ray group showed off some of the features it has today, including the ability to connect to the Internet and select functions, such as subtitles, while still watching a movie. The one main problem with Blu-Ray however is the cost in manufacturing the discs. Minor tweaks to the DVD manufacturing process is all that needs to be done to produce HD-DVD discs, whereas Blu-Ray needs completely new equipment.
Source:
News.com