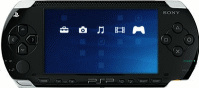 Sony
announced on Wednesday that it would consider adding support for RSS text feeds in a future
firmware
update for the
PlayStation Portable (PSP)
console if enough users request it. An RSS reader was added to the
PSP
in the latest firmware update, v2.60, but that is only for audio content such as podcasts. RSS text feeds are growing in popularity, allowing users to easily track updates to blogs, news items and auction sites for example.
"SCEI will consider adding compatibility for RSS text feeds should users request it,"
said
Nanako Kato
, a spokeswoman for Sony Computer Entertainment Inc. (SCEI) in Tokyo. The support for podcasts in the last firmware updates allows users to stream audio content to the PSP, as long as the audio is either
MP3
or
AAC
. The system supports feeds compatible with
RSS 2.0
.
Source:
Macworld